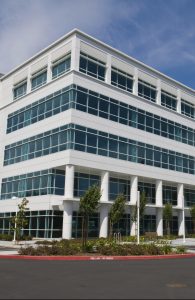 Giving You What You Need
Peace of Mind Included
At Ultra-Serve, we know how busy you are trying to make your business succeed, so why not focus on what you do best in your business and leave the rest to us? With over 35 years in the building services industry, Ultra-Serve understands that creating a clean, safe environment is essential to the success of any business. Our professional crew and staff are happy to help take the load off your shoulders so you can focus on building your business.
Ultra-Serve strives to provide our clients with the highest level in professional building maintenance and commercial cleaning solutions by offering the most personal attention and customer service at an affordable price. In this day and age it's all about adjusting to the unique requirements of each building and applying flexible approaches that meets your needs.
We welcome the opportunity to serve you!
Our Top-Rated Programs
You're busy running your business. We understand! That's why we tailor our services to take the cleaning off your shoulders.
Call us today at (626) 824-5056 to discuss your cleaning and maintenance needs.

Basic Services
Kitchen and

break-room

cleaning

Trash removal
Vacuuming and carpet care
Floor cleaning and maintenance
Cleaning of entrances and lobbies

Restroom cleaning and sanitation

Office systems cleaning

Additional Services
Emergency Cleanup Service

Construction Cleanup

Green (Eco Friendly) Cleaning

Day Porter/Day Maid Services

Deep Cleaning Services

Handyman Services
Painting – Interior and Exterior

Carpet, Rugs and Runners Cleaned

Window Cleaning

Property Inspections